How to earn money with commercial travel videos: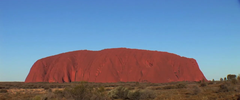 Take part in our travel video contest and earn $1000 for your travel video of 60 seconds or less.
Learn how to get clients, how to get started, what you need, who to contact, what to say and how to film and edit. This comprehensive course will teach you absolutely everything, so you can become a part-time of full-time videographer.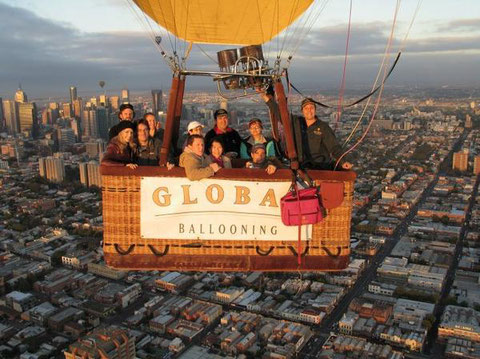 Tourism is an intangible product and cannot be tested before making a booking but a video can relay the feeling of being on vacation. Google, social media sites and mobile devices also raise the importance of video for tourism companies because it affects their Google ranking and allows them to engage their audience on social media sites and on mobile devices. Video production for tourism companies is therefore an expanding area and I am encouraging more people to become travel videographers.

Please have a read through this website carefully and if you think that you have what it takes and you would enjoy this life-style or even just earning a bit of money on the side then you can complete this course and get started. Once you have a couple of good sample videos you can begin pursuing paid jobs. Very simple video cameras are available from $500 and you could even use your Smarthphone or Tablet to begin with. You can also use your DSRL or micro four thirds camera for filming if you already have one. You can watch a tutorial on how to decide which video camera to buy on this page.
If you have any questions please do contact me via email or join me on Facebook.

Why video is so effective for tourism products:
Video is particularly beneficial to travel companies not only because of the intangible nature of tourism but also because over half of all travel arrangements are done via the Internet and evidently 3 out of 4 Internet users will watch videos online, with 60% of people making a purchasing decision after watching a promotional travel video.
The video revolution in travel is well under way and you can benefit by by receiving free vacations or getting paid to go on tours. You can find statistics on the use of video by online companies here and read articles on the video revolution in travel in The Age as well as statistics on the strength of mobile devices in pushing video marketing.
I had a dream of going on wildlife safaris in Africa and climb Kilimanjaro, but as you may know it's not exactly cheap to do. I didn't have a great camera, nor a formal education in videography, I simply had a laptop with editing software; a handy-cam and a couple of sample videos as well as a passion for travel. So I created a
number of videos in exchange for free tours, made a few phone calls to companies that operated these tours, mapped out an it
inerary and ended up getting paid to go on tailor-made luxury safaris, to climb Kilimanjaro and the Atlas Mountain, to do a self-drive in South Africa and much more. And all while doing what I love, which is to capture the experience on camera. I have been shooting promotional videos ever since and decided to never go back to a 9-5 job and sit in an office all day.
Travel Sensations for video production in Germany:

Having been asked about how I got started and how I get my jobs so many times during my trips, I decided I wanted to help other people to live the same free-spirited, free-lance lifestyle, while combining their passions for travel and film. I've been helping people to get started for over 4 years now and the concept obviously works, but don't take my word for it, have a look at the testimonials on the right and watch a couple of the videos these guys have made below.

I do have a formal background in tourism and that allows me to understand the industry and tourism marketing, which means I know how to convince companies to spend money on videos, because I know why it sells more of their holidays.

I will share my knowledge of the industry with you so you can get started getting paid to travel or receiving free vacations. If you think you that this could be a great way to get around then you should get the manual, which is a step-by-step guide to getting started; understanding tourism marketing; and most of all how to get jobs in the tourism industry. Anyone can do it, you just have to know how to sell the idea and how to polish your skills.

Obviously not everyone will want to quit their day job and do this full-time (although you may want to once you start, trust me you start wondering why you spent so much time locked up in an office, it happened to me after doing just 3 sample videos) and you don't have to, you can do this part-time or even just to get the next vacation/holiday paid for. How far you go down that road is totally up to you. I will give you a road map but you decide where you wanna go from here.

If you're not too sure about it all I am more than happy to answer your questions.

But all of the nitty-gritty details you will only get if you sit down and take the time to complete this 7-part course and try to put it into practice. Even people who already know about videography have found the courses to be extremely valuable, simply because it explains the industry and gives you all of the information you need to convince marketing directors and individual owners to spend money on a video.
Have you ever felt you wanted to know more about that resort or that trip you're about to book and you talked to a sales person, who obviously wanted you to book the holiday, about whether this is the right thing for you and what you will be doing and how it looks? And then you arrived and you found that they really manipulated those photos to make that power line vanish and make the room look bigger or you were promised a real adventure and ended up being stuck in a bus with a bunch of lager louts and were rushed from place to place? But you have also been on some great trips and been to some beautiful hotels and resorts and you thought it was better than it looked on their website. Then you know that it's so hard to tell what your vacation will be like based on text and still images alone. Well that's precisely why companies with a great product will want to utilize video. There are a great number of other benefits to video than that, but that's the main reason, and if you can get capture the beauty and the magic for them on video, then you've just found a way  to get paid to have some great adventures or stay in some amazing places that would be normally way above your budget. You just have to convince people that you can do it and you have to get your skills up to scratch, and I can show you how to do that.
You can order the complete course via Great Escape Publishing here.
Loading Twitter messages...