Create an income with commercial travel videos:
"When I first saw this, I didn't think it was for me, but now I see it's so fun" – Diana Ruddick

 

"It is surprisingly easy to do with a camera or iPhone. I'm doing a lot of videography now when I travel!" – Melanie Wood

 

"You said this was your favorite get-paid-to-travel opportunity and I see why." – Elizabeth Coughlan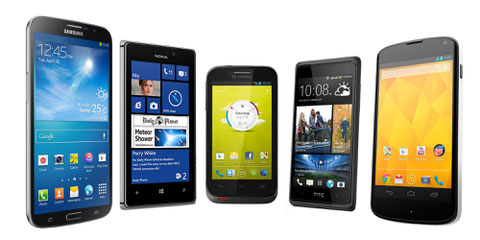 I hope you've enjoyed my smartphone video tips this week and seen how easy and fun it can be to begin filming on your phone. If you missed my earlier lessons, you can find them here:
Now on to my favorite part—editing your video and watching it come together to create a story.
If it sounds like a lot of work, I have a surprise for you...

We're going to use Magisto—a free app that edits your video for you.
Magisto is a great video editor app for those who don't have prior video editing experience. It combines video clips, photos, music, text, video effects, and video filters to help you make an excellent video without much effort or technical knowledge.
All you do is upload your videos, select music, and voila—your video is done! You can then share your video directly on Facebook, Instagram or YouTube.
Ready to try it? Grab your phone and download Magisto (again, it's free) from your app store.
Android phones go here.
iPhone go here.
Christina in the GEP office has been following along this week and used Magisto to put her baking video together. It took her about 5 minutes to put it all together.
Did you feel your mouth watering, and a sudden craving for lava cakes?
If so, then she did her job perfectly!
Christina did an amazing job of capturing a simple (and delicious) story—that of creating chocolate lava cake from scratch. She showed us how she mixed all of the ingredients, divided the mixture among four custard cups, put them in the oven, added ice cream, and finally showed her husband enjoying the delicious end product. 
She also framed her shots really well and kept her phone steady, so we can really take in the action.
The Magisto editor selected the most interesting shots and added them all together into one smooth video sequence.
Here are a few tips for how she could make it even better:
Keep it simple. Magisto adds colors and effects, and, in this case, I found them somewhat distracting, taking attention away from the lava cakes. Magisto allows you to choose different styles, so you can always go back and try out different editing styles if you're not happy with the one you selected.
Get closer. I loved Christina's shot of the finished lava cake as her husband broke the crust with a spoon. Getting just a little bit closer would have been even more satisfying and mouth-watering because we can really appreciate the details of the warm chocolate center, flowing out like lava.
Add more of a human element. Also, I would have loved to see a shot of her husband's face reacting to the sensation of the warm chocolate hitting his palette. This kind of shot adds a human element to the story and allows us to imagine how our relatives might react to us baking a chocolate lava cake.
Overall, I am very impressed with Christina's first video and how well the automatic editing software selects individual shots to create a complete video with text, music, and effects.
I hope you've enjoyed following along this week. And now that you've seen the simple steps of creating videos, you can begin filming your own on a regular basis—and more importantly, learn how to turn these simple videos into income.
Good luck and happy filming! 
Tom Reissmann
Creator, Travel Videos for Profit 
P.S. I'm offering personal help on the video project of your choice for the first 50 readers to try Travel Videos for Profit this week. You can get started with the complete program for just $49 today, here.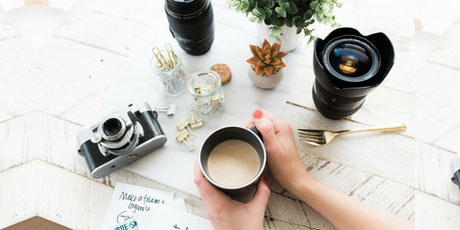 Convert Your Traveler Video into a Blog Post and Earn Money
 Guest post by Video Caddy - The Art of Video Creation
Millions of people from all over the world enjoy traveling. Most of them even consider it to be their favorite fun hobby.
With the internet becoming an integral part of our daily lives, there's a certain potential that comes from putting your fun hobby together with the perks of using the internet. In other words, you can use the business potential of the online world and combine it with your favorite hobby in order to make money.
Traveling can become more than just a hobby. You can actually earn money off it.
The best way to achieve this is to establish your own blog. Then, you can use this blog to turn your traveling adventures into a steady source of income.
All people record videos and take pictures on their trips and vacations. Well, these are the most important elements of your newly-established blog. Now, you need to lure in tons of visitors to make it all work to your advantage.
With that in mind, here's what you should do to turn your blog into a lucrative business effort and a make a passive income.
Professional gear
Contrary to what many people believe, you don't need the highest quality and the most expensive gear to take high-quality videos, but you do need something decent to get the most out of it.
This isn't a hard task since modern technology allows us to get pretty decent types of quality equipment at rather affordable prices. This means that you can afford an excellent 1080p DSLR camera for only $400-500.
Add around $300-400 for a multipurpose lens and your gear is ready to roll. You'll be taking great quality videos in no time with such a minor investment. Now, aside from video quality, audio is another essential part of creating an excellent user experience.
If your videos contain any speech or background music and sounds, you should do everything within your power to meet today's standards. Remember, the more you invest in providing your viewers with the best experience possible, the more your blog will be successful.
Find your own video style
Videography greatly matters here. Finding your own video style plays a crucial role in presenting your blog to the audience. The more you know about this, the better the results will be and, when it comes to traveling videos, video styles greatly matter.
Different filming techniques better present different types of landscapes, so it's mandatory that you educate yourself about different video styles.
What works for someone, won't work for you, so finding your own video style gives you better chances to reach more viewers.
On top of all this, if you really want to stand out from the crowd, and blogging is a very crowded market, you'll need some additional equipment like a light and a small tripod to get the best shots you possibly can. People will value your efforts but you have to give them quality to earn their loyalty.
Take your time when picking the right frame and try to be as creative as possible. It's very important to start properly and give people good quality content to ensure their satisfaction. Once you cover all the basics, you can start showing your most amazing videos to gain more audiences with each effort.
Post-processing
Taking videos always requires that extra push regarding post-production before you make your content public. So, post-processing is a must. Retouching your videos is immensely important especially during your initial, blog-establishing phase.
This will determine your status as a blogger/vlogger so the more effort you put into it, the better the results will be. You can retouch your videos on your own in the beginning but, as you start earning money, take outsourcing post-processing services into your consideration.
Carefully select a video platform
Online platforms are all over the place and they all have different features and purposes. In your case, you have two options: Vimeo and YouTube. Both have different benefits.
YouTube allows you to create your own revenue channel and grow your base of subscribers. Vimeo attracts an audience that prefers high-quality videos and offers you a chance to build your own community.
Now that you have learned how to walk in the world of video blogging, remember to take some videos on your future travels and upload them online so that you can start your serious blogging business. Earning money from this will get you to travel even more than before so it's well worth your time, effort, and money.
Tourism is an intangible product and cannot be tested before making a booking but a video can relay the feeling of being on vacation. Google, social media sites and mobile devices also raise the importance of video for tourism companies because it affects their Google ranking and allows them to engage their audience on social media sites and on mobile devices. Video production for tourism companies is therefore an expanding area and I am encouraging more people to become travel videographers.

Please have a read through this website carefully and if you think that you have what it takes and you would enjoy this life-style or even just earning a bit of money on the side then you can complete this course and get started. Once you have a couple of good sample videos you can begin pursuing paid jobs. Very simple video cameras are available from $500 and you could even use your Smarthphone or Tablet to begin with. You can also use your DSRL or micro four thirds camera for filming if you already have one. You can watch a tutorial on how to decide which video camera to buy on this page.
If you have any questions please do contact me via email or join me on Facebook.

Why video is so effective for tourism products:
Video is particularly beneficial to travel companies not only because of the intangible nature of tourism but also because over half of all travel arrangements are done via the Internet and evidently 3 out of 4 Internet users will watch videos online, with 60% of people making a purchasing decision after watching a promotional travel video.
The video revolution in travel is well under way and you can benefit by by receiving free vacations or getting paid to go on tours. You can find statistics on the use of video by online companies here and read articles on the video revolution in travel in The Age as well as statistics on the strength of mobile devices in pushing video marketing.
I had a dream of going on wildlife safaris in Africa and climb Kilimanjaro, but as you may know it's not exactly cheap to do. I didn't have a great camera, nor a formal education in videography, I simply had a laptop with editing software; a handy-cam and a couple of sample videos as well as a passion for travel. So I created a
number of videos in exchange for free tours, made a few phone calls to companies that operated these tours, mapped out an it
inerary and ended up getting paid to go on tailor-made luxury safaris, to climb Kilimanjaro and the Atlas Mountain, to do a self-drive in South Africa and much more. And all while doing what I love, which is to capture the experience on camera. I have been shooting promotional videos ever since and decided to never go back to a 9-5 job and sit in an office all day.
Travel Sensations for video production in Germany:

Having been asked about how I got started and how I get my jobs so many times during my trips, I decided I wanted to help other people to live the same free-spirited, free-lance lifestyle, while combining their passions for travel and film. I've been helping people to get started for over 4 years now and the concept obviously works, but don't take my word for it, have a look at the testimonials on the right and watch a couple of the videos these guys have made below.

I do have a formal background in tourism and that allows me to understand the industry and tourism marketing, which means I know how to convince companies to spend money on videos, because I know why it sells more of their holidays.

I will share my knowledge of the industry with you so you can get started getting paid to travel or receiving free vacations. If you think you that this could be a great way to get around then you should get the manual, which is a step-by-step guide to getting started; understanding tourism marketing; and most of all how to get jobs in the tourism industry. Anyone can do it, you just have to know how to sell the idea and how to polish your skills.

Obviously not everyone will want to quit their day job and do this full-time (although you may want to once you start, trust me you start wondering why you spent so much time locked up in an office, it happened to me after doing just 3 sample videos) and you don't have to, you can do this part-time or even just to get the next vacation/holiday paid for. How far you go down that road is totally up to you. I will give you a road map but you decide where you wanna go from here.

If you're not too sure about it all I am more than happy to answer your questions.

But all of the nitty-gritty details you will only get if you sit down and take the time to complete this 7-part course and try to put it into practice. Even people who already know about videography have found the courses to be extremely valuable, simply because it explains the industry and gives you all of the information you need to convince marketing directors and individual owners to spend money on a video.
Have you ever felt you wanted to know more about that resort or that trip you're about to book and you talked to a sales person, who obviously wanted you to book the holiday, about whether this is the right thing for you and what you will be doing and how it looks? And then you arrived and you found that they really manipulated those photos to make that power line vanish and make the room look bigger or you were promised a real adventure and ended up being stuck in a bus with a bunch of lager louts and were rushed from place to place? But you have also been on some great trips and been to some beautiful hotels and resorts and you thought it was better than it looked on their website. Then you know that it's so hard to tell what your vacation will be like based on text and still images alone. Well that's precisely why companies with a great product will want to utilize video. There are a great number of other benefits to video than that, but that's the main reason, and if you can get capture the beauty and the magic for them on video, then you've just found a way  to get paid to have some great adventures or stay in some amazing places that would be normally way above your budget. You just have to convince people that you can do it and you have to get your skills up to scratch, and I can show you how to do that.
You can order the complete course via Great Escape Publishing here.
Loading Twitter messages...