Guest Blog by Helen Clark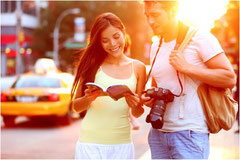 Traveling is a fun hobby that millions of people enjoy every single year. Even though the internet has become an integral part of our lives, there are many people who do not realize the potential it carries and how you can use it to practically turn travelling into a passive source of income.
For example, if you are an avid traveler who wants to turn his or her adventures into an income source, establishing your own blog is a perfect way to achieve it.
Whilst you are on your traveling route, chances are that you are taking a lot of photos and videos and guess what? Those are the two most important things when it comes to establishing a blog that lures in plenty of visitors. Let's take a look at what you could do to make those videos a way to make a passive income.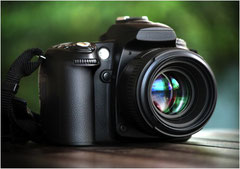 High quality gear
Many people believe that taking high quality video demands expensive equipment, but as technology improved, prices for different types of quality equipment went down. For example, getting a great 1080p DSLR camera will only cost you around $400-500 and a multipurpose lens around $300-400. This is a minor investment that is enough to get you ready for taking good quality videos.
Audio also plays an important part of video quality and viewer's experience. If you are planning to talk in your videos, an additional budget of $50-80 should be more than enough to help you meet the standards. On the other hand, if you do not wish to speak, adding background music in post-processing is fairly easy.
Perspective of a video
Videography is something that you should start reading about as video styles are very significant for traveling videos. Different types of landscapes are presented better with different filming techniques, making it very important to learn a bit about videography.
Additionally, acquiring a smaller tripod is necessary as some shots cannot be performed by hands only, so make sure to pack a light tripod to make amazing videos. While you are on the scene, make sure to be as creative as possible and pick the frame, it will significantly impact the satisfaction of people watching your videos. Once you cover all the basics, you can start taking cool videos that audiences from around the world will enjoy.
Post processing
Rare are the cases when videographers take a video that does not require any post processing. In the blog establishing phase, you should learn to retouch your videos on your own as you want to save money. However, once the blog starts earning some income, outsourcing postprocessing services is a great way to save time and focus more on ideas about great videos.
Picking a video platform
There are plenty of different online platforms. Basically, the two best choices are either YouTube or Vimeo.
The benefit of being on YouTube is being able to create additional revenue channel. Whereas being present on Vimeo is going to attract an audience which is more focused on high-quality videos. Creating a powerful community is very important and Vimeo offers that as a bonus.
So, next time you are at your favorite traveling location, take some videos and upload them online, you will see how easy it can be for you.
Convert Travel Videos into Blog and Earn Money