What's is covered in the complete course?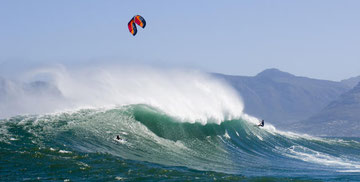 You can order the entire course on how to make money with travel videos here.
"When I first saw this, I didn't think it was for me, but now I see it's so fun" – Diana Ruddick

 

"It is surprisingly easy to do with a camera or iPhone. I'm doing a lot of videography now when I travel!" – Melanie Wood

 

"You said this was your favorite get-paid-to-travel opportunity and I see why." – Elizabeth Coughlan
You will receive:
  detailed information on more than 80 pages

  tutorial videos

  interviews with other videographers

  a step by step guide on how to get started
You will learn about:
 The Tourism Industry

 Tourism marketing

 How to sell your services

 Different ways to make money

 The needs of tourism companies

 Maximizing your earnings


 Recording good audio

 Structuring your video

 Effective editing

 The use of music and sounds
The manual will include:
  Summaries for each section

  Links to more information

  Good and bad sample videos

  Sample letters to sell your services

  Images and graphics
This manual is for:
  Anyone with a camcorder

  Hobby videographers

  Students eager to travel

  Tour operators and accommodations owners

  Professional videographers wanting to work for tourism
You can watch a video on this manual here.
You can order the course here.
Sean Twomey, South Africa
"I finished reading your PDF manual this weekend and let me tell you I am very impressed. I fully respect and admire people that take their passion, take on the world, and turn it into a form of making a living, while doing what they love."
Sandra Steliga, UK
"Overall I think it's very inspiring and aimed at a wide range of people. You don't get bored reading it if you have some tourism knowledge like myself and done some tourist filming but if I knew nothing about tourism and never even held a camcorder I wouldn't find it too technical or complicated either, which makes for a great manual. It was a real pleasure reading it and I can't wait to try it out when I get to Hong Kong. I mean you look at it and just think: wow, I want to do this for a living!"
Yulie, Greece
 "Tom Reissmann's manual helped me to see the obvious.  Filming holidays was in front of my door but I couldn't see it. Tom helped me to manage my own business.  He gives the best instructions about the target and the aim of filming holidays and I have now started to create videos for money.
He also considers quality as one of the highest targets and he gives good instructions for the process of both production and post-production.   One of the realizations that comes with the manual is that when you love something you can make it work. I actually believe this helpful  manual is for any kind of Independent business."
 Christian Thaller, Austria
 "I've almost finished reading your manual and both your style how you have written it and the content (introduction as well as the technical details) are exactly on my wavelength, which means I enjoyed reading it.
I am sure your business is exactly the direction I want to go and I have had these thoughts for a very long time but exactly like you wrote in your manual, I could never see the commercial value in my hobby."
Lori Blau, US
 "I love the manual so far. And I just wanted to let you know every night this week I've looked forward to coming home to read more of the manual etc. New hope is a nice feeling. What I'm really excited about is having a real good initial conversation with my boyfriend Greg, who started reading the manual with me, about all this. The opportunities, our dreams, desires, goals and using all that to start brainstorming an initial strategy to flesh out. And we both are excited.
This is such an exciting subject for me all around. I have found the psychology sections incredibly interesting. I've always been a fan of psychology and seeking to understand people. Having the PDF with places to get started with is definitely a great selling point."
Michelle Bova, Australia 
"For any person wanting to make a career as a videographer Tom's manual is the first place to start. Step by step every area of the business is covered from equipment and mechanics, industry knowledge and a realistic plan with moving forward. Though the focus is on the travel industry this information can be translated to other target industries to suit all videographer's. Thanks Tom for your easy to read and structured manual, you have given me the kick start I needed."
Therese Pitman, Australia
 "I was given the opportunity to travel to Cambodia (my May trip) and bought a video cam to take over. After purchasing it I heard on the radio a news bulletin about tour companies paying for your holiday videos.
Thinking it would work in well with the other work I want to do over there I googled and found a written story about you ...very thought provoking.
I love the way you freely offer information and tips on facebook. This is in line with myself as it seems very genuine and from the heart. I was very impressed with this aspect and could see that you potentially have the foundations for big company if you continue operating with your passion from your heart."
About the course: 
People have often asked me why I give away my "secrets" (they aren't really secrets, more like detailed information) in my manual, and why am I telling other people how to do my job, since I'm only going to create competition for myself. The way I see it; the more people offer affordable video to tourism businesses, the faster video will become a standard in the tourism industry because more companies will start using video and their competitors will catch on too and soon video will be as necessary as having a website.
Also the world is such a big place and there are literally millions of tourism-related businesses in the world, in fact tourism is the single largest employer in the world, so there is plenty of work out there and I don't have to worry about shooting myself in the foot.
Finally I have always believed in sharing a good idea with others, especially if it means following a fulfilling and beautiful lifestyle. I honestly derive a great sense of satisfaction from hearing about people who have made their dream come true and knowing that I have inspired another person to be free and helped them to become happy, it's a kind of natural high.
We all know that helping other people actually feels good and we also know that helping others helps ourselves, so I have learned quite a bit from writing this manual, but also I have learned so much from people writing to me and telling me about websites and opportunities I didn't know about. I have also made some great friends, here in Sydney, as well as internationally, and we continue to communicate and share ideas. And that's what all of this is about; sharing ideas and building an international network of people wanting to live a life that does not involved sitting inside an office for most of the time, or taking orders from people, but rather a life that involves constant change and new experiences;  a life full of passion and appreciation for the beauty around us. I mean you're going to get paid to be on vacation for god's sake and do something you love. So many people write to me and say "finally I have found a way to combine my love for travel and video." So that's why I do it.
So why do I charge for it and why don't give it away for free, you ask? Well I did sit down and write the whole thing and it does take me a lot of time to answer questions and write blogs and so on an so forth and while I would love to just do it for the joy of it, I do have to pay the rent and follow other projects as well.