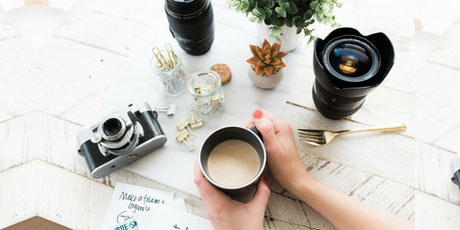 Convert Your Traveler Video into a Blog Post and Earn Money
 Guest post by Video Caddy - The Art of Video Creation
Millions of people from all over the world enjoy traveling. Most of them even consider it to be their favorite fun hobby.
With the internet becoming an integral part of our daily lives, there's a certain potential that comes from putting your fun hobby together with the perks of using the internet. In other words, you can use the business potential of the online world and combine it with your favorite hobby in order to make money.
Traveling can become more than just a hobby. You can actually earn money off it.
The best way to achieve this is to establish your own blog. Then, you can use this blog to turn your traveling adventures into a steady source of income.
All people record videos and take pictures on their trips and vacations. Well, these are the most important elements of your newly-established blog. Now, you need to lure in tons of visitors to make it all work to your advantage.
With that in mind, here's what you should do to turn your blog into a lucrative business effort and a make a passive income.
Professional gear
Contrary to what many people believe, you don't need the highest quality and the most expensive gear to take high-quality videos, but you do need something decent to get the most out of it.
This isn't a hard task since modern technology allows us to get pretty decent types of quality equipment at rather affordable prices. This means that you can afford an excellent 1080p DSLR camera for only $400-500.
Add around $300-400 for a multipurpose lens and your gear is ready to roll. You'll be taking great quality videos in no time with such a minor investment. Now, aside from video quality, audio is another essential part of creating an excellent user experience.
If your videos contain any speech or background music and sounds, you should do everything within your power to meet today's standards. Remember, the more you invest in providing your viewers with the best experience possible, the more your blog will be successful.
Find your own video style
Videography greatly matters here. Finding your own video style plays a crucial role in presenting your blog to the audience. The more you know about this, the better the results will be and, when it comes to traveling videos, video styles greatly matter.
Different filming techniques better present different types of landscapes, so it's mandatory that you educate yourself about different video styles.
What works for someone, won't work for you, so finding your own video style gives you better chances to reach more viewers.
On top of all this, if you really want to stand out from the crowd, and blogging is a very crowded market, you'll need some additional equipment like a light and a small tripod to get the best shots you possibly can. People will value your efforts but you have to give them quality to earn their loyalty.
Take your time when picking the right frame and try to be as creative as possible. It's very important to start properly and give people good quality content to ensure their satisfaction. Once you cover all the basics, you can start showing your most amazing videos to gain more audiences with each effort.
Post-processing
Taking videos always requires that extra push regarding post-production before you make your content public. So, post-processing is a must. Retouching your videos is immensely important especially during your initial, blog-establishing phase.
This will determine your status as a blogger/vlogger so the more effort you put into it, the better the results will be. You can retouch your videos on your own in the beginning but, as you start earning money, take outsourcing post-processing services into your consideration.
Carefully select a video platform
Online platforms are all over the place and they all have different features and purposes. In your case, you have two options: Vimeo and YouTube. Both have different benefits.
YouTube allows you to create your own revenue channel and grow your base of subscribers. Vimeo attracts an audience that prefers high-quality videos and offers you a chance to build your own community.
Now that you have learned how to walk in the world of video blogging, remember to take some videos on your future travels and upload them online so that you can start your serious blogging business. Earning money from this will get you to travel even more than before so it's well worth your time, effort, and money.